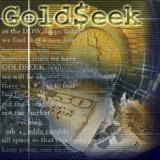 Strengths
The best performing precious metal for the week was silver, up 2.53 percent. It has lagged behind the other precious metals this year and speculators have raised their net long position this week. Gold bounced back positively after several attempts to knock down the price. Last Friday, over 4 million ounces of gold changed hands within minutes. Then, this past Tuesday, more than 2 million ounces changed hands, spurring a price drop. Bullish investors responded two hours later with a surge in buying to help boost prices. Lawrie Williams writes that the attempt to lower gold prices mentioned above reflects positively for those who consider gold to still be in a bull market. Ray Dalio of Bridgewater went on a gold-buying spree to increase his holdings by 575 percent and enter the gold ETF space. Perhaps buyers following Dalio's lead are using these sell-offs to pick their entry spots. Weaknesses
The worst performing precious metal for the week was palladium, up just 0.05 percent for the week. 'Palladium prices could plunge 90 percent by 2040 as cars become electric,' reported ABN Amro. According to Reuters India, gold prices flipped to discount as wedding demand for the yellow metal were lower than expected. Additionally, the Federal funds futures show a possible rate increase in December at 92 percent.
This post was published at GoldSeek on 20 November 2017.