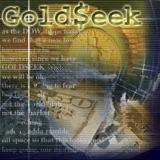 We have been expecting a seasonal rally in gold, silver and the miners off of a bottom due in either December or January, as is typical of the sector. I've marked upSentimentrader's seasonal gold pattern to show the secondary low made (on average over 30 years) in December and the January ramp up that follows (on average).
But we've long contended that noise about global strife (geopolitics), inflation and most of all China/India demand need to be tuned out and the larger component planets of the Macrocosm ™ need to be respected in order to call a real bull market phase in gold and gold stocks.
This post was published at GoldSeek on Sunday, 17 December 2017.