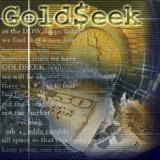 Strengths
The best performing precious metal for the week was palladium, but it clocked in with a price decline of 1.41 percent. In an interview with Sharps Pixley's Lawrie Williams, precious metals specialist Ted Butler said his analysis shows that, for at least the past nine months or longer, Goldman Sachs and JPMorgan Chase are taking 80 percent of all COMEX physical deliveries of gold and silver. Butler believes that someone would only take delivery if you thought the price was going to go up in value. A Shariah-compliant gold ETF targeting Malaysian institutional investors will be made available by Affin Hwang Asset Management. The ETF was listed on the Kuala Lumpur stock exchange on Wednesday. Traders are still reluctant to bet against gold even with impending tax cuts and rate hikes, thought to be negative for the yellow metal. Bearish positions on bullion futures and options were at a five-year low last week. Weaknesses
The worst performing precious metal for the week was platinum, down 5.53 percent. Traders surveyed were overwhelmingly bearish ahead of next week's Federal Reserve rate hike expectation. The world's second biggest market for gold, India, reported a third consecutive month of decreased imports. Additionally, Australia's Perth Mint reported gold sales of 23,901 ounces last month, about half of the prior month's volume
This post was published at GoldSeek on 11 December 2017.