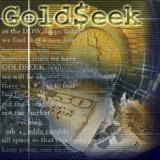 The following monthly chart shows that relative to a broad basket of commodities*, gold commenced a very long-term bull market (47 years and counting) in the early-1970s. It's not a fluke that this bull market began at the same time as the final official US$-gold link was severed and the era of irredeemable free-floating fiat currency kicked off.
***
Anyone attempting to apply a traditional commodity-type analysis to the gold market would have trouble explaining the above chart. This is because throughout the ultra-long-term upward trend in the gold/commodity ratio the total supply of gold was orders of magnitude greater, relative to commercial demand, than the supply of any other commodity. Based on the sort of supply-demand analysis that routinely gets applied to other commodities, gold should have been the worst-performing commodity market.
The reason that a multi-generational upward trend in the gold/commodity ratio began in the early-1970s and is destined to continue is not that gold is money. The reality is that gold no longer satisfies a practical definition of money. The reason is the combination of the greater amount of mal-investment enabled by the post-1970 monetary system and the efforts by central bankers to dissuade people from saving in terms of the official money.
This post was published at GoldSeek on Friday, 24 November 2017.