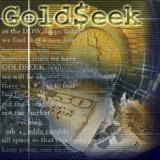 The Fed raised rates another 0.25% the week before last.
This marks the 5th rate hike since the Fed embarked on its policy tightening in December 2015 and the fourth rate hike in the last 12 months. The Fed's latest statement also indicates it plans on raising rates three more times in 2018.
It is easy to gloss over the significance of this, but the Fed's actions are indeed unusual; other major Central Banks (the Swiss National Bank, Bank of Japan, European Central Bank and Bank of England) are all currently running QE programs (the BoJ, ECB and BoE) or openly printing new money to buy stocks outright (the SNB).
What precisely is the Fed doing? Why the urge to tighten when other banks are all printing new money by the billions?
The following quotes from Fed offer us clues.
Fed Monetary Policy Report, June 2017:
'Forward price-to-earnings ratios for equities have increased to a level well above their median of the past three decades,
Fed minutes, July 2017:
This post was published at GoldSeek on 26 December 2017.