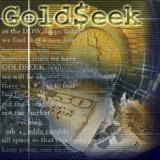 Mike Gleason: It is my privilege now to welcome in Michael Pento, President and founder of Pento Portfolio Strategies and author of the book, The Coming Bond Market Collapse: How to Survive the Demise of the U. S. Debt Market. Michael is a well-known and successful money manager and has been a regular guest on CNBC, Bloomberg, Fox Business News, and also the Money Metals Podcast, and shares is astute insights on markets and geopolitics from the perspective of an Austrian School economist's viewpoint.
Michael, welcome back. Thanks for joining us again and how are you?
Michael Pento: I'm doing fine. Thanks for having me back on Mike.
Mike Gleason: Well, Michael, you focus a lot on the bond markets. Let's talk for a minute here as we begin about the bubble that has been created and maintained there, and then we will get into the potential ramifications for precious metals. I was researching this morning and the yield on the 10-year Treasury note was 2.242% on December 20, 2015, just after the Federal Reserve made the first rate hike in the current cycle of raising the Fed funds rate. Today, the 10-year yield is 2.327%, a tiny increase from two years ago, so the yield has barely budged despite the funds rate ratcheting up a full percentage point higher. Now, the funds rate isn't directly tied to Treasury yields, but shouldn't this tightening be translating to higher yields? Why is that not happening?
Michael Pento: What a great question to start off the show. So, I'll just dovetail on what you just said and say that in the beginning of 2017, the yield on the 10-year note was 2.4%, or just around that level. Now, as you said, it's 2.32%. So, there's a very good reason for why this is happening because the long end of the bond market is concerned with inflation and if the Fed is hiking rates from pretty much zero to one and a quarter percent as we sit today, the effective Fed funds rate is just a little bit above 1%, that doesn't mean that the yield should go higher on the long end of the yield curve. Actually, what that does mean, is that the Fed is vigilant, for now at least, on fighting inflation.
This post was published at GoldSeek on 11 December 2017.