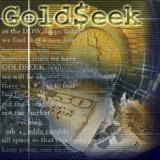 Apparently, Venezuelan President Madura is following China's lead but instead of a subtle rollout over time as to not cause some kind of market shake up, he has decided that now is as good a time as any to announce the creation of a new digital currency, the Petro, backed by Venezuela's gold, oil and diamond reserves.
"Venezuela is creating a digital currency to combat a financial blockade by the United States, President Nicolas Maduro announced Sunday.
The Petro will be backed by Venezuela's oil and gas reserves and its gold and diamond holdings, the president said in his weekly television program.
'This is going to allow us to move toward new forms of international financing for the country's economic and social development,' the president said.
The government also announced the creation of a 'blockchain observatory' – a software platform for buying and selling virtual currency.
Although the president did not offer many details, analysts such as Henkel Garcia see the possibility of success as limited.
'You can build it, but trust, acceptance and use is what will determine the cryptocurrency's success. For me, it will be quite limited. The bolivar is also backed by reserves and has no strength,' Garcia, director of consultancy Econometrica.
This post was published at GoldSeek on Monday, 4 December 2017.