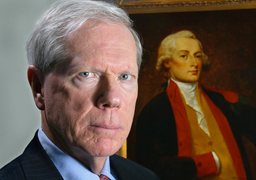 The New Year is one full of economic, political, and war threats.
Among the economic threats are stock, bond, and real estate markets artificially pumped up by years of central bank money creation and by false reports of full employment. It is an open question whether participants in these markets are aware that underlying reality does not support the asset values. Central banks support stock markets not only with abundant liquidity but also with direct stock purchases. The Japanese central bank is now one of the largest owners of Japanese equities. Central banks, which are supposed to provide economic stability, have created a massive fraud.
Throughout the Western world politics has degenerated into fraud. No government serves the public's interest. (See: ) Except for some former Soviet satellites in Eastern Europe, European governments have defied the will of the people by admitting vast numbers of refugees from Washington's wars and others pretending to be refugees. The European governments further imperil their citizens with their support for Washington's rising aggression toward Russia. The universal failure of democratic politics is leading directly to war.
This post was published at Paul Craig Roberts on December 30, 2017.