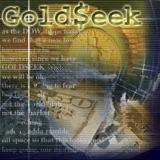 Tonight I would like to show you some long term charts for the big three, Copper, Oil and Gold. There are a lot of similarities between them which is strongly suggesting all three should be in new bull markets. The laggard is gold which has still not confirmed its new bull market but is getting closer as you will see. The key will be what the US dollar has up its sleeves so lets start with a daily chart for the US dollar.
The US dollar still hasn't totally broken down yet, but it did have a failed inverse H&S bottom. It was a very beautiful and symmetrical H&S bottom that looked like it was going to reverse the downtrend that is right at a year old now. It had a nice clean breakout above the neckline with a clean backtest from above. All looked good. After a brief rally the US dollar declined once more to the neckline, but this time the neckline failed to hold support, strongly suggesting the H&S bottom was failing.
As we've discussed in the past when you see a failed H&S pattern you often times see a strong move in the opposite direction. The rule of thumb is that when the price action breaks below the right shoulder low the failure is complete. The US dollar is still trading slightly above the right shoulder low, but is now getting close to breaking that important low. Note how the neckline reversed its role to what had been resistance during the formation of the H&S bottom, to support once broken to the upside, and then reversed its role one more time to resistance on the last backtest from below.
This post was published at GoldSeek on 26 November 2017.