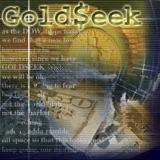 The trend of global financial markets after the FOMC meet will be interesting. Bitcoin futures has started at CBOT. The CME will start BTC futures next week. The world is attracted to bitcoin and crypto currencies. It remains to be seen how negatively the ever rising trading volumes in BTC/crypto currencies affect stock markets and bond markets globally.
Gold it seems is more of a central bank play. More and more non NATO allies' nations are continuously increasing their physical gold reserves. Nations like India are promoting gold buying in electronic form which involves physical gold only when the buyer takes delivery. Ninety percent of the physical buyers of gold in India in electronic form will not take delivery at least for a period of one year. Indian gold demand will be steady but not zoom next year. Fundamentals will be the key. Gold is bullish for an investment period over twelve months. Long term gold investors need not worry.
This post was published at GoldSeek on 11 December 2017.