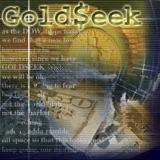 I have seen very big moves in global financial markets in 'Thanksgiving week'. I will be cautious this week. Silver gets the best week to rise and zoom. I expect short covering with every rise in gold prices. Speculation that some hedge funds are exiting crude oil long positions is preventing the rise. A strong US economy implies more guzzle for fuel during holidays.
Crude oil is not falling due to the crisis in Saudi Arabia. There is media speculation that developments in Saudi Arabia can result in crude oil prices doubling over a period of time. Further chances of US dollar dumping by Opec is also catching investors. Bitcoin and crypto currencies are now the future means exchange. Paper currencies are now the past. Americans will control the crypto currencies in the near future but their grip will not be the same as that of the US dollar. Gold will be the only key means of exchange between central bankers and large investors.
The political crisis in Germany should also be bullish for gold. The German chancellor declaring its failure to form a government can put the Eurozone into further crisis. Currency markets will be very volatile and will be dependent (too a large extent) on the political scene in Germany.
This post was published at GoldSeek on November 20, 2017.