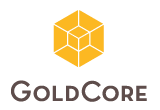 – FOMC minutes show uncertainty and concern about markets are affecting officials' decision-making
– Officials were cautious when evaluating market conditions and the 'damaging effects on the economy'
– Worry about 'potential buildup of financial imbalances' and a sharp reversal in asset prices'
– Members seem oblivious to impact of inflation on households and savings
– Physical gold and silver remain the only assets for real diversification and safety
***
After nearly a decade of pumping up the US and global markets, Janet Yellen and team are now starting to show some concern for financial market prices. The FOMC is concerned that they are getting out of hand and are a danger to the US economy.
This post was published at Gold Core on November 24, 2017.